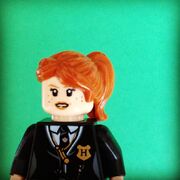 Lisa is the Red Queen. She is Max's second-in-command and would surely take on Max's leading duties if he ever quit on the group. 
Life and Times
Edit
Lisa is a citizen of the best country north of the equator, Canada. She is known for her flaming red hair and her MILFy qualities. Speaking of MILFdom, she has a son named Kai who is also a ginger. Lisa loves Canadian whiskey. She sings too.
Lisa is famous for her lego creations. She was invited to the 'Survivor' finale, where they played a clip from the hit 'Hold Up Bro'. Lisa creates lego characters for all her friends and family, as well as people on tv.
Ad blocker interference detected!
Wikia is a free-to-use site that makes money from advertising. We have a modified experience for viewers using ad blockers

Wikia is not accessible if you've made further modifications. Remove the custom ad blocker rule(s) and the page will load as expected.